EXECUTIVE
SUMMARY
JOHANNES KEPLER UNIVERSITY LINZ, WHITEPAPER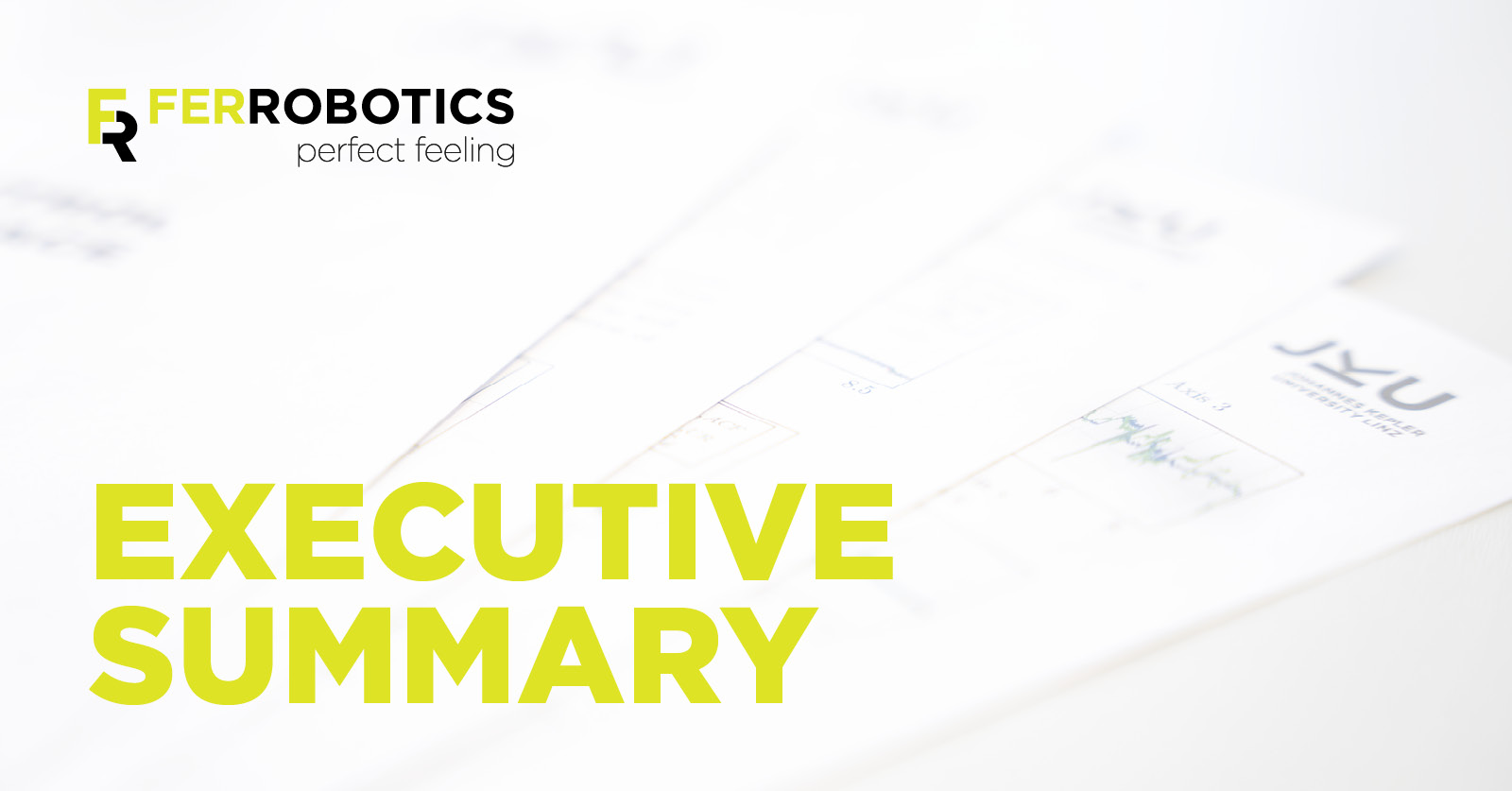 Rock solid facts
Get this Executive Summary of a test from the Johannes Kepler University Linz (JKU) that we are more than proud of. This report shows the force/torque system of a cobot in direct comparison with a FerRobotics Active Contact Flange-Kit for surface finishing - considering different test scenarios with varying desired contact velocities as well as desired forces.
These insights show that we are better by a factor of 2 even on straight surfaces.
Who can do better? Challenge accepted!
REQUEST EXECUTIVE SUMMARY (PDF):
We feel most at ease where there is
Room for Improvement
YOUR REQUEST TO FERROBOTICS
Put your questions to the global market leader in flexible robotics. It's important to us to communicate with you in the best way possible: our experts are always happy to help and share their expertise with you.