SEAT Cupra Paint Repair
Automated finesse sanding and polishing process with media changing station
SEAT
CAR MANUFACTURER SINCE 1950
Employees: 14.750
Headquarters: Martorell
Production locations: 6
Distribution locations: Worldwide
ROI
< 2 Years

100 %
less
manual work

50 %
service
savings

90 %
less
abrasives
PROCESS OPTIMIZATION
Finesse Sanding
Sanding paint defects
Polishing surfaces
Reduce cycle times
Cost reduction
Material: Painted car body
"Thanks to the pressure precision of the AOK XS we were able to achieve our goal of eliminating defects automatically."
Oscar Castellón,
Manager Paint Engineering
SEAT S.A.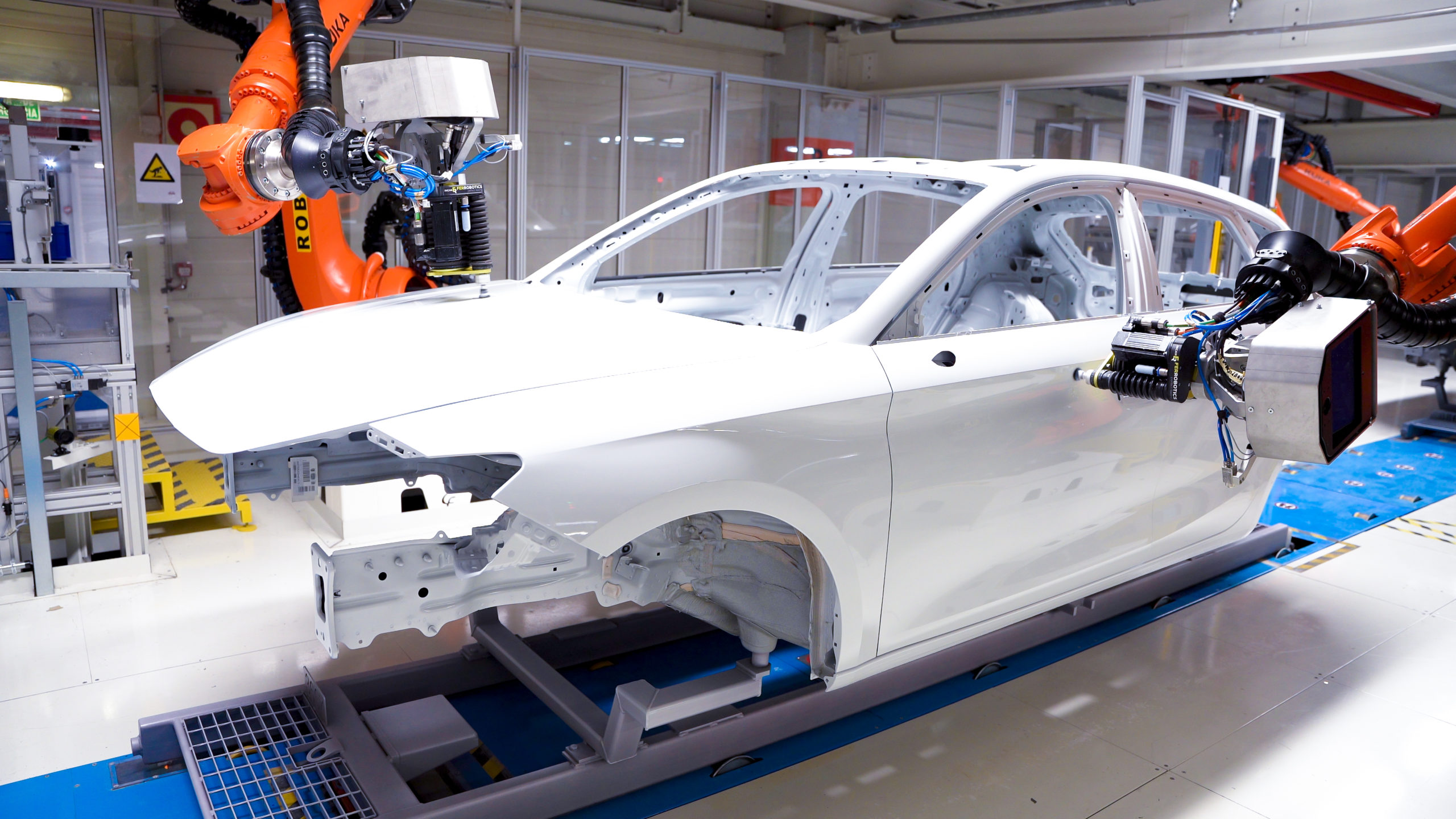 In 2016 SEAT started with installing the first defect detection tunnel. All defect coordinates were sent to screens where operators visualized them and repaired those defects manually. Realizing that this final task could be fixed automatically, SEAT invested in their initial prototype installation.
A defect detection tunnel does scanning, sanding and polishing of painted car bodies in a completely automated process. A fully automated defect detection & processing where the finesse sanding/polishing tools are perfectly coordinated.
Improved precision and timing
After the goal of eliminating the defects automatically was achieved, another need came up - the optimization of the process time. Again SEAT teamed up with FerRobotics. The solution was a device that automatically changed the sandpaper and to avoid losing time the paper simply got changed during the transport cycle.
Perfect car body surfaces
Exactly reproducible quality
Reduction in the use of abrasives
Great savings in time
Guaranteed process reliability
OUR EXPERTISE = YOUR ADVANTAGE
We see it as our task to offer you today what will solve your problems tomorrow and increase your competitiveness. Thanks to patented Active Compliant Technology solutions we achieve better results in quality and productivity for all those involved in these processes. You are welcome to receive all details about this project in the form of a fact sheet >>>
CASE STUDY DOWNLOAD:
We feel most at ease where there is
Room for Improvement
YOUR REQUEST TO FERROBOTICS
Put your questions to the global market leader in flexible robotics. It's important to us to communicate with you in the best way possible: our experts are always happy to help and share their expertise with you.