Nomination
ECONOVIUS 2022
ATK - Active Taping Kit gets nominated for special award
In the picture from left: Florian Frauscher (on behalf of Austrian Minister of Economics Mr. Kocher), Stefan Hofer (Developer/Designer), Ronald Naderer (CEO/Founder FerRobotics), Bettina Forstner (Ass. to the Management), Sven Edelmüller (Head of Global Marketing), Bernd Kemptner (Director Aerospace, Key Account), Jakob Schinnerl (Developer/Designer), Carmen Goby (Vice President Austrian Federal Economic Chamber).
CONTACT-INTELLIGENT ADHESIVE TAPE APPLICATOR
ACHIEVES NOMINATION
WITHIN THE AUSTRIAN NATIONAL INNOVATION AWARD!
The FerRobotics team is proud to have been nominated for the Econovius award from a pool of over 400 projects. Together with 4 other companies we were brought on stage to receive this certificate.
>> We want to point out that this nomination also belongs to our partner Aerobotix at the same time. Thank you for being so active on our side during the development and testing phase. We owe this success in large part to you guys! Looking forward to see more of the ATK - Active Taping Kit in action soon.
Congratulations to the winner Luxinergy and all participated teams from the other nominees. And of course the Austrian Federal Economic Chamber for supporting this large number of dedicated Austrian companies.
We might be back next time.
But then with a completely different product. Stay tuned.
Great video and event by: Austria Wirtschaftsservice
(from right) Dr. Ronald Naderer with developer/design team Stefan Hofer and Jakob Schinnerl at the exhibition during the State Prize Innovation Event in Vienna.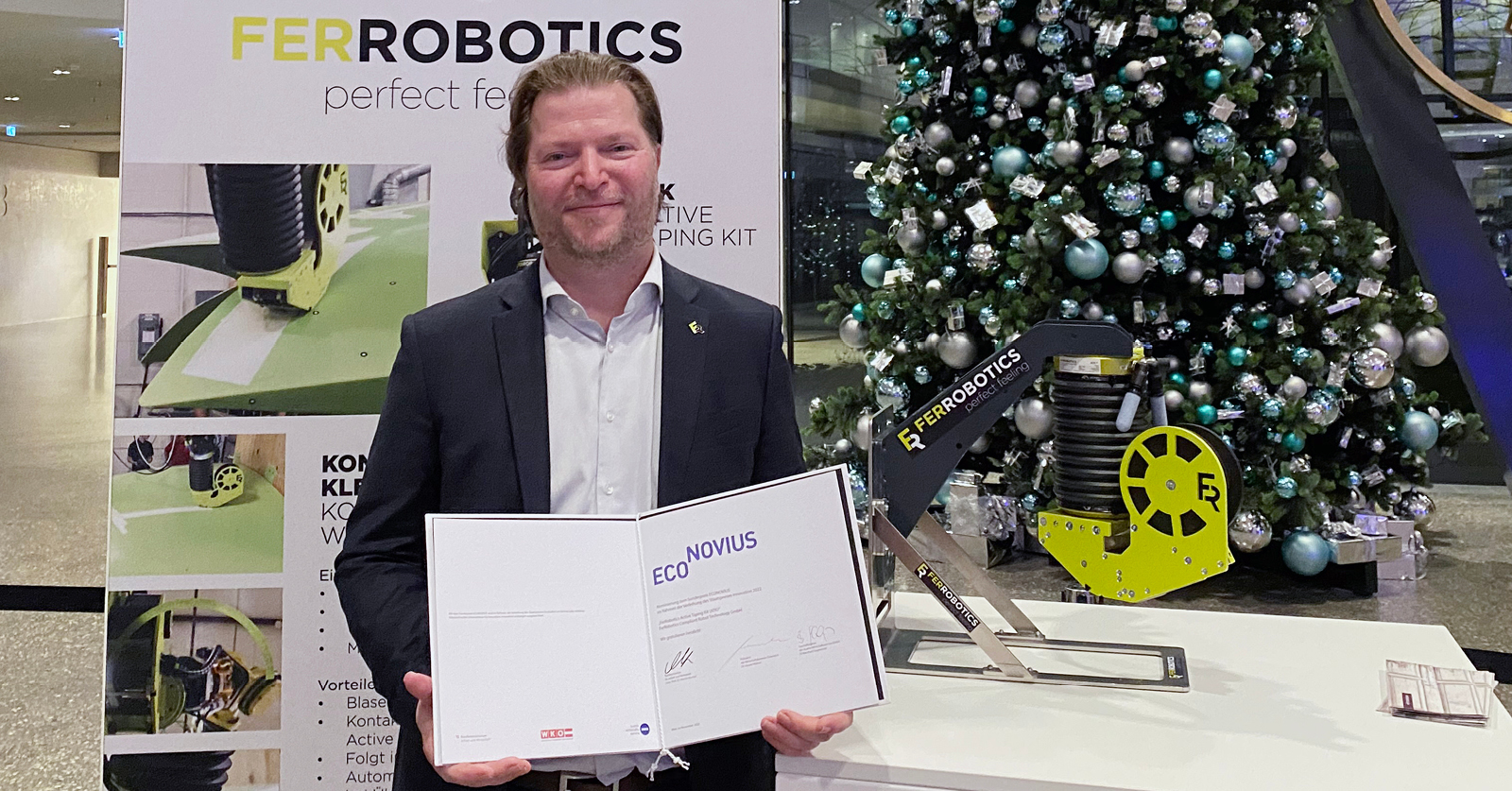 Feels like an early Christmas present: The ATK nomination certificate for Econovius 2022, the special prize in the course of the Austrian National Innovation Award.
Dedicated by the Austrian Federal Economic Chamber.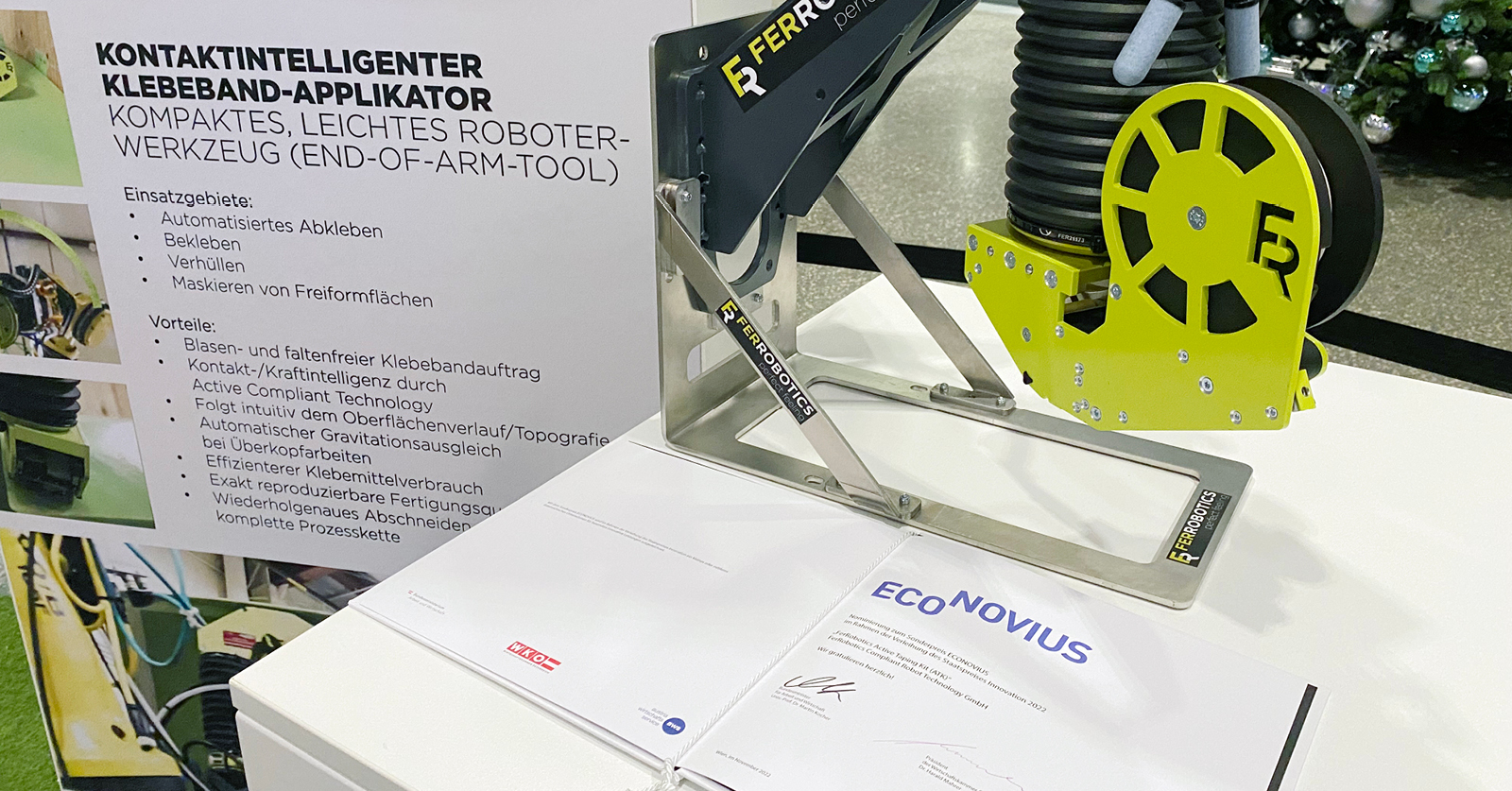 We feel most at ease where there is
Room for Improvement
YOUR REQUEST TO FERROBOTICS
Put your questions to the global market leader in flexible robotics. It's important to us to communicate with you in the best way possible: our experts are always happy to help and share their expertise with you.