Service Star
Award
Service team is proud about prestigious prize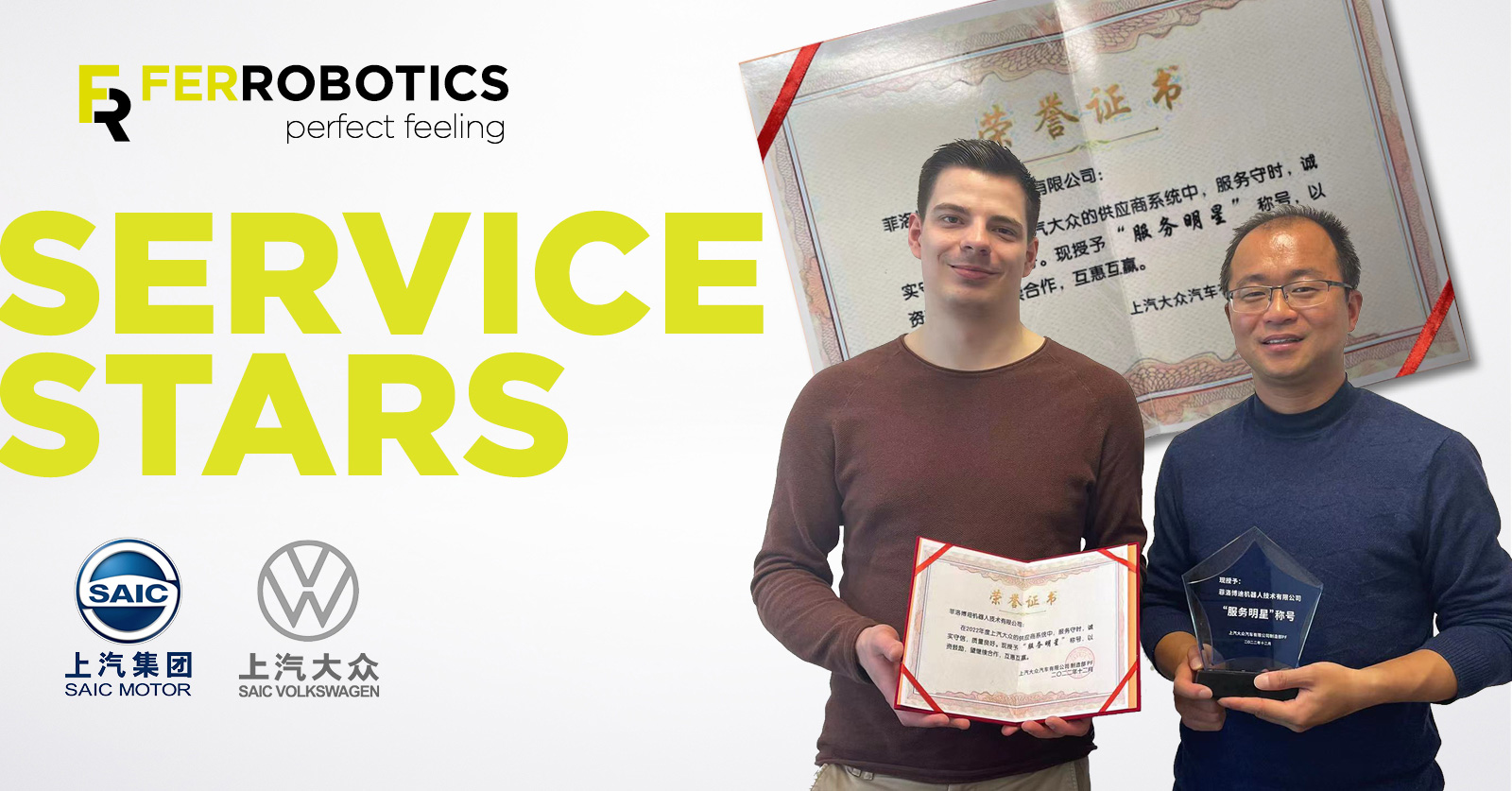 Our entire service department can be pleased about renowned award in China
FerRobotics has been awarded the title of "Service Star" for on-time service, reliability, honesty and best product quality. The global team is honored to receive such a prestigious award presented by Saic Motor Co, Ltd. and SAIC VOLKSWAGEN.
Marvin and William received the coveted trophy on site on behalf of the whole team and are very proud.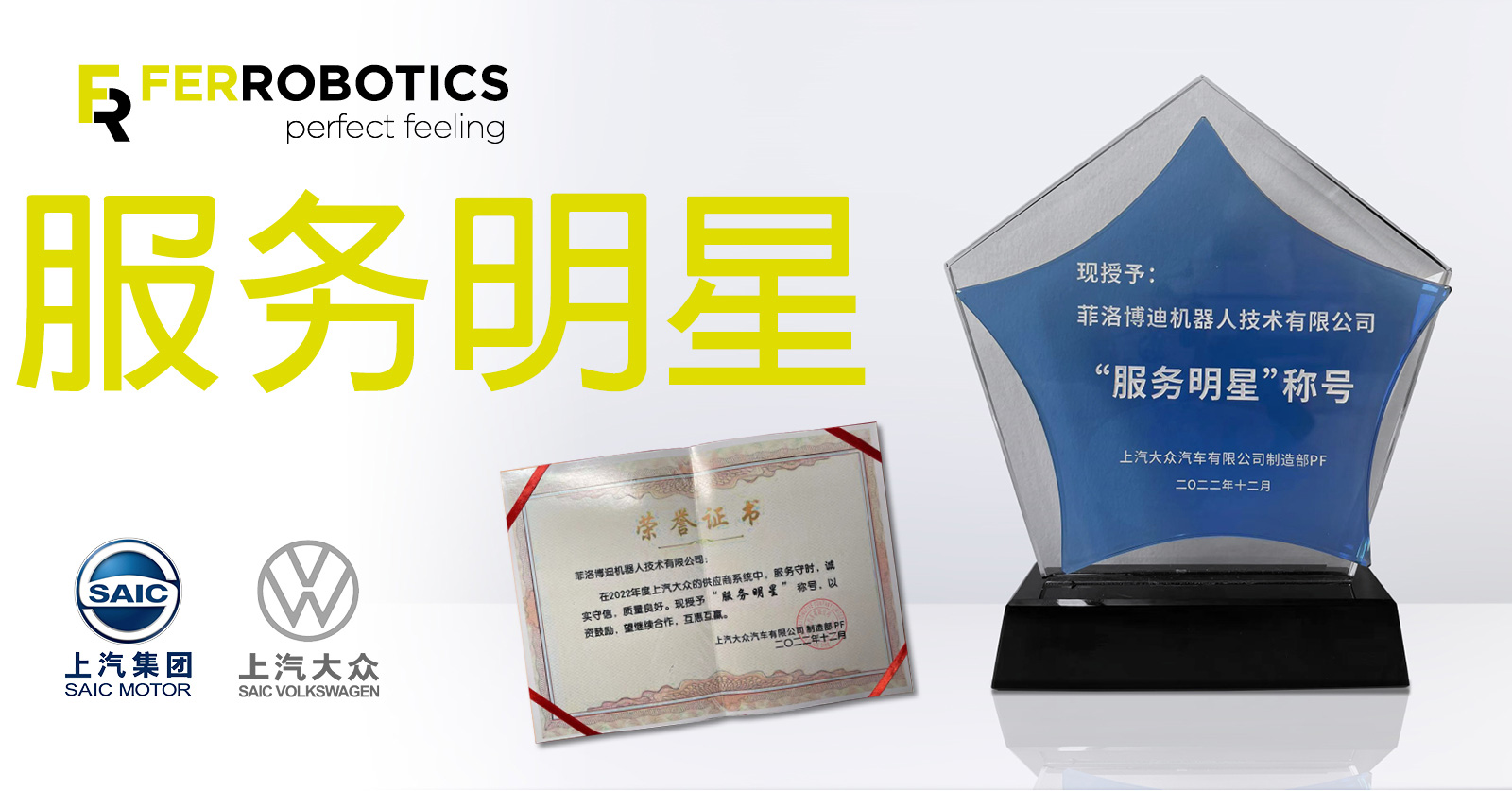 We would like to thank all colleagues involved at the company headquarters in Austria, who made this possible through great teamwork.
Wo Platz
ist für Ver-
besserung,
Fühlen wir uns am Wohlsten.
IHRE ANFRAGE AN FERROBOTICS
Der bestmögliche Kontakt zu Ihnen ist uns wichtig. Unsere Experten stehen Ihnen mit ihrem Know-how gerne zur Verfügung. Senden Sie jetzt Ihre Anfrage an den Weltmarktführer für sensitive Robotik: